Who doesn't love freebies, samples and deals? I don't know a single person that passes on any of these. So, why should you? Grab all these freebies, samples and deals today, because they might be gone tomorrow.
Disclosure – This post contains affiliate links.
---
Freebies

Free Stuff Updated Daily at 2000Freebies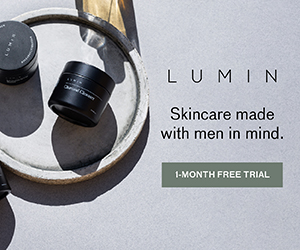 Try LUMIN – skincare made with men in mind. Enjoy Your Exclusive Free Trial! Just pay $3 shipping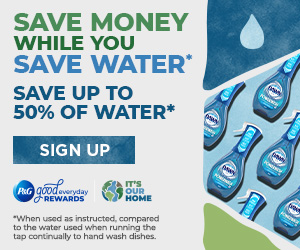 P&G Good Everyday – Sign up to Earn Big Rewards and Win Free Products.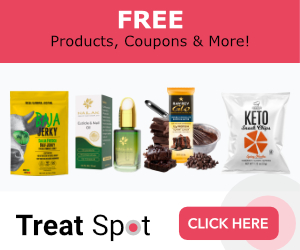 Treat Spot – Join Treat Spot to try new products absolutely FREE, get amazing deals, fabulous goodies and more!
Try products from your favorite brands FREE.
Deals
Craftsy – Get your Craftsy Premium Membership for only $2.49 for your first full year (normally $89.99).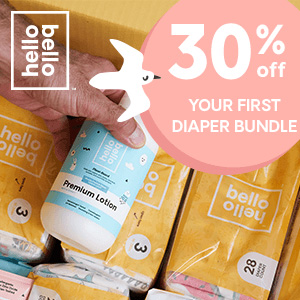 Hello Bello Diaper Bundle – NEW DIAPER DESIGNS ARE HERE! Get 30% off Your First Bundle + a Bonus Freebie Item with code DIAPERS at checkout.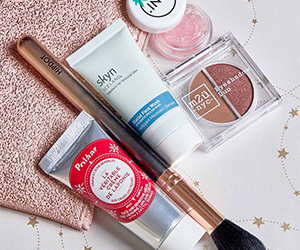 Ipsy – Beauty Picked Just For You! Get 5 beauty products starting at just $13 a month, delivered to your door + Free Shipping! Join today and get a FREE month of Refreshments!
FREEBIES
Free Duffle Bag for DSW VIP Members
Free Subscription to Harper's Bazaar Magazine
Free 30-Day Sample of Ubiquinol CoQ10 Softgels
Free Froyo at TCBY on Feb. 6th
Free RESPAWN by 5 Gum at Circle K After Rebate
Free Museum Admission – Bank of America/Merril Lynch Cardholders
Pork Products Class Action Settlement
Free Pitaya Foods Watermelon Bite-Sized Pieces
Free VFC Vegan Fried Popcorn Chick*n
Free Cardinal Garden Ornament Build Kit at Lowe's
Free Michel Germain Sexual Noir Eau de Parfum Sample
Ulta – Free Lancome Lash Idole Mascara for Your Birthday
Free Heart Health Screening at CVS Minute Clinic
Free Sample Pack of Vitafol Ultra Prenatal Vitamins
Free Sample of Sulwhasoo First Care Activating Serum
Free San Diego Zoo Safari Park Admission for Seniors
Free Starburst at Select Stores
Free Pair of Mack's Ear Plugs – Every Weekday
Free Moonshot Organic Crackers
Verizon Up Rewards – 100 Free Starbucks Stars
Free Mush Overnight Oats at Sprouts
Join Enfamil Family Beginnings & Get Up to $400 in Free Gifts
Free Box of Cure Hydration at Walgreens After Rebate
Free Joyce Meyer Talk It Out Journal
Free Happy Hippo Kratom Sample
Free 3-Pack of Aqulius Safety Glasses
Free Pizza from 7-Eleven for the Big Game on 2/12
Free Pitaya Foods Jackfruit Bite-Sized Pieces
Free Stuff & Freebies
Free HBO & Cinemax Channels Preview – Starts Today
PlayStation Plus – Free OlliOlli World, Evil Dead & More
Free Bucket-Ball Challenge Event at Lowe's
Lots More Deals
The Pioneer Woman Bath Towel 4-Piece Set ONLY $19.98 (Reg $28)
Huffy Hello Kitty Tilt N' Turn Scooter ONLY $17 (Reg $38)
Revlon Permanent Hair Color 3-Pack ONLY $6.25 (Reg $12)
Colourpop Cosmetics up to 70% Off
Revlon Crystal Aura Collection Lip Kit ONLY $3.66 (Reg. $8)
Sephora Favorites Perfect Pout Lip Set ONLY $28 (Reg. $83)
Eddie Bauer Women's Fleece Sweatshirt ONLY $11.37 (Reg $65)
onn. Portable Bluetooth Speaker ONLY $29.88 (Reg $50)
Disney Princess Kid's Tent ONLY $26.97 (Reg. $50.98)
Free Medium Fries w/ Any $1 Purchase at McDonalds – Every Friday
One Day Sale – 40-60% OFF at Macy's
Hardside Fibertech 20-In Marble Suitcase ONLY $49 (Reg $80)
Eclipse Blackout Curtain ONLY $4.79 (Reg $11)
Chelsea 5-In-1 Convertible Crib ONLY $108.90 (Reg $200)
PAW Patrol Match & Build Mission Cruiser ONLY $21.59 (Reg. $60)
LeapFrog Clean Sweep Learning Caddy ONLY $11.99 (Reg. $29.99)
Magic Mixies Magical Misting Crystal Ball ONLY $39.99 (Reg $76)
MAX Cordless Drill and Impact Driver ONLY $159 (Reg $319)
Siegrist Upholstered Bed ONLY $109.99 (Reg $390)
4-Piece Outdoor Patio Set ONLY $146.99 (Reg $300)
Anker Soundcore Portable Speaker ONLY $69 (Reg $140)
Cocomelon 50-Piece Deluxe Construction Set ONLY $15 (Reg $30)
Under Armour Men's Running Shoes ONLY $25 + Free Shipping
MKF Collection Leather Tote Handbag ONLY $49.13 (Reg $289)
Fluff Yeah Slide And Lovey ONLY $39.99 (Reg. $80)
Children's Place 80% Off Clearance + Free Shipping
Blues Clues and You Basketball Hoop ONLY $8.99 (Reg. $29.99)
Two-Tone Heart Pendant Necklace ONLY $35.64 (Reg $99)
Betsey Johnson Throw Blanket ONLY $17.99 (Reg $30)
Coach Outlet Boxed 3 In 1 Wallet Gift Set ONLY $79.80 (Reg $228)
Nike Quest 5 Running Shoes ONLY $38 (Reg $80) + Free Shipping
Tarte 2-Pc Amazonian Clay Eyeshadow Set ONLY $32.40 (Reg $54)
Water Doodle Mat ONLY $12.99 (Reg. $25.99)
Oversized Plush Throw ONLY $6.74 (Reg. $26.99)
KidKraft Adjustable Desk ONLY $161.12 (Reg. $278.71)
Lip Smacker Crayola Flavored Lip Balm ONLY $14.42 (Reg. $25)
Macy's Beauty Sale up to 75% Off
Loungefly Hercules 25th Anniversary Bag ONLY $40 (Reg. $80)
Fisher-Price DC League of Super-Pets ONLY $5.16 (Reg. $14.99)
Tarte Vanity Palette ONLY $19.20 (Reg. $75)
Harry Potter Magical Minis Classroom ONLY $9.44 (Reg. $19.99)
Free Kindle eBook This Month on Amazon
Buzz Lightyear Mission Multi Pack ONLY $8.50 (Reg. $23.88)
Chicco NextFit Zip Convertible Car Seat ONLY $199.99 (Reg. $320)
iRobot Roomba i4 Plus & M6 up to 40% Off
Hot Wheels Monster Trucks Scorpion Raceway $27.88 (Reg. $43.99)
Dr. Brown's Newborn Gift Set ONLY $69.99 (Reg. $99.99)
Kohl's 85% Off Clearance w/ EXTRA 50% – Last Chance
Men's Sonoma Quilted Clogs ONLY $6.40 (Reg. $32)
Battery Daddy Storage Case & Battery Tester ONLY $9.99 (Reg $20)