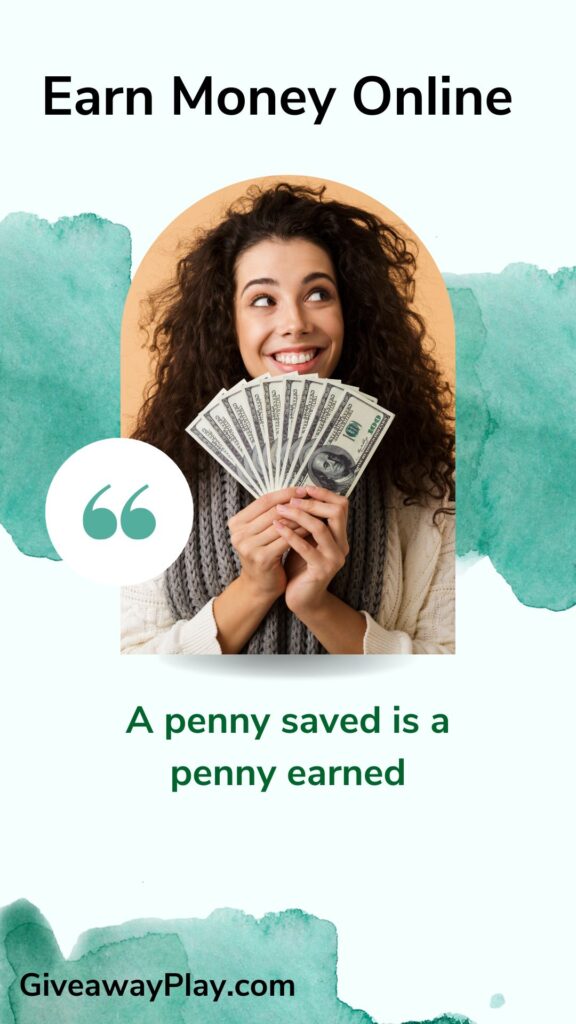 Earn Money Online
If you found this page it's because you want to learn how to Earn Money Online. Well, here you will learn that it's easier than one might think. Earning a few bucks here and there does add up over time.
Money, it is what makes the world go round. Without money, there would be no roof over my head, or food on my table, or medical care given when I need it, or car to drive.
Cold hard cash is just one of those things everyone needs, young or old. But making money on the other hand isn't always so easy, and can be hard for many.
I want to show you some simple ways you can earn money online, in your spare time or doing things you are already doing online every day.
Check out my list of sites to join, or places that offer cash back for shopping, or affiliates you can join that will earn you money.
Disclosure – This post contains affiliate links.
Cash back Sites to Earn Money Online
Cash back sites are a great tool when you shop online. It doesn't matter how much or how little you shop online, you might as well earn cash back doing it. Here is a list of my top cash back sites.
Those are my top 3 cashback sites to earn money online, but there are many others out there. I just find sticking to 3 keeps me in the good. Earning cash back, and also finding coupons for places I am shopping.
Swagbucks is also a cash back site, but you earn points that can then be used for gift cards. You also earn points by doing many other things like surveys, surfing the web, watching videos and more.
InboxDollars is another great way to earn free Amazon.com gift cards for using coupons, playing games, surveys, doing trivia, and checking out new deals. Visit daily to really grow your earnings and see what's new.
Survey Sites to Earn Money Online
If you have some time on your hands and don't mind answering questions then survey sites are for you. There are so many out there but here are my top picks.
Affiliate Programs
If you have any social media accounts, or are a blogger you will want to be a part of affiliate programs. An affiliate program is one where you earn money online for sharing links. Let's say you love to shop at Kohl's. If you share your Kohl's affiliate link you can earn a commission if someone shops thru your link.
Here are my top picks for affiliate programs.
Giveaways
Many companies run giveaways where you can win cash or gift cards. You can find lots of great cash and gift card giveaways here at Giveaway Play.
More to Come
There are many more ways one can earn online and I will share them as time goes by. Keep watching this page, and if you have suggestions let me know as I love to find other ways and because there are so many out there, it's good to share info.